To strengthen its mobile business, Google announced on Monday that it would acquire Motorola Mobility Holdings, the cellphone business that was split from Motorola, for $40 a share in cash, or $12.5 billion.
Motorola is second biggest cell phone manufacture in the world.
And according to
cnet.com
the Motorola phantom 4G is even the second best smart phone on the market.
But in June 2011 data from Nielsen for the US shows that Motorola is only number 5 smart phone manufacture:
Motorola did fail to have same success with smart phones as they had it with the RAZR. Over the RAZR's four-year run, Motorola sold more than 130 million units, becoming the best-selling clamshell phone in the world (and is still today).
However Motorola is still a big name under cell phones and had the first real competition to Apple iPhone with the DROID.
The offer, Google's largest ever for an acquisition is 63 percent above the closing price of Motorola Mobility shares on Friday. Many Motorola manufactures phones run on Google's Android software and is therefore a good fit. The acquisition will bring Google very close to Apple in terms of phone manufacturing.
But Motorola would bring much more to the table. Google would gain 17,000 patents and a lot of service.
When Google first started to sell their own HTC phone called Nexus One, it was a disaster. The phone was only sold on Google website and Google was not able to give the needed customer support. Buying Motorola would Google give expertise in service and a sales force which knows already to get phones into retail stores.
This buy could catapult Google very far on top and shows where Google want to go next. If the deal goes through, it will take at least 12 months till we the merger comes to success, however the Motorola unit could help Android OS a lot. The biggest issue for Android is the variety of different phones and form factors. Therefore many Android OS versions are on the market and the user seldom knows which one is available for the phone. And it makes harder for developer to build and test an app against all Android phones and Android OS versions.
Apple success is, that there is only one phone with max 3 generations (iPhone 2 is not anymore with latest OS supported). This makes it so easy for Apple to build a perfect OS and easier for developer to build apps. As a result most iPhone apps are better in quality and iPhone users are more willing to pay for an app. The iOS is much smoother and iPhone users tend (maybe for these two reasons) to download more apps and listen to more music than Android users.
An Android user (as shown in Nielsen info graph) has a higher average Data usage than iPhone but overall less app downloads or online gaming. The higher data usage could result of less app quality and therefore more unnecessary package transfers.
If Google is smart, which I believe, then they will first dump all Motorola devices which are not using Android or which are not smart phones. Then they should take the top two models, like the phantom 4 and build their OS perfect for these models hardware.
Google would not do good, if they would keep all current Motorola models which are currently 32.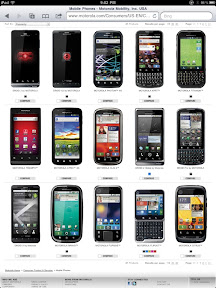 Having their own Android phone and the right sales and service behind is all Google needs to strengthen their OS. Even if Android is an open OS it is sometimes better not to have too much diversity.
Smartphones are much more than hardware. Smart phones are service hubs. Search, music, social every thinkable Internet service is combined in a smart phone and the better the OS is calibrated to the hardware the better these services are working.
And the future and money is in services and not hardware or OS. Apple already understands this concept and therefore they are building an infrastructure which will give the user no other chance then using their services. I am still cursing the day I bought my first iMac computer, from this day on I was married to Apple and even if I would like to get divorced today, I could not easily because of iTunes, and how well all my devices are connected to each other.
I am wondering if the Motorola Xoom is a part of the mobility holding (according to the website, yes) then Google does get much more, not only the smart phones but as well tablets, software, baby phones, two way radios, navigation devices and 17.000 patents.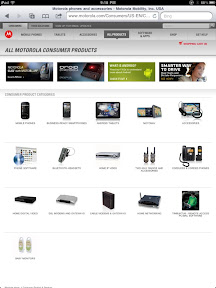 Google could be from one day to another a second Apple, selling phones, tablets and other Android devices and would have finally an online store.
The $12.5 billion is a good investment to move out of "search" and "advertising" and to go from virtual to products which people can touch and Ro bind them to Google only devices.
Google has over $39 billion in cash and the $12.5 billion would not hurt but could bring a lot.
Maybe we see soon Google stores next to Apple stores.
- Posted using BlogPress from my iPad. Please follow me on twitter @schlotz69