In 2002 I got my first cell phone with camera. It was an external camera.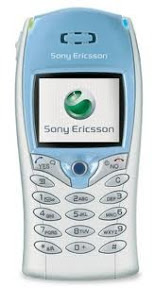 Since then I had always discussions with my friends if we want to have only device, or if we need multiple devices like camera, cell phone, organizer, computer.
The first there are now one device. iPhone uploads to flickr are now more than any pocket most SLR camera only the Nikon D90 has more uploads.
There almost no music players on to buy on the market. Most people use their smart phone for music. Organizers like HP or Palm ore even not anymore produced.
We are only two years away to use our smart phone as a computer. Already today there is the Motorola Atrix 4G which can dock into a screen and keyboard.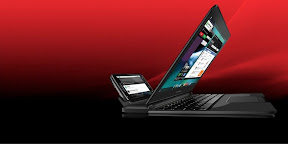 But it goes further. Google just released their latest phone with NFC and digital wallet. Which will eventually replace the credit cards. In Europe and Japan are consumers already used to pay the train or tickets with their cell phone.
The smart phone will eventually replace even cash. You can already download the Starbucks app on your phone to pay electronically your coffee in any Starbucks.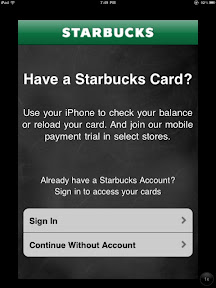 Electronic payments via phone are very common in poor countries with bad Internet connections like certain countries in Africa.
An article in July 2009 wrote
:
..... From the pitiful national tele-density status of just about 0.7 per cent in 2000, Ghanaians' access to telephones rapidly soared to 5.5 per cent by the end of 2003; at the close of 2008 Ghana's tele-density had sky rocketed to the region of 50 per cent.
National Communications Authority (NCA) figures point to an exponential growth in the number of mobile phone subscribers from 7,604,053 at the beginning of 2008 to 11,302,647 subscribers by December 2008.
This literally means that at least a whopping 11 million people, out of Ghana?s population of 22 million, now carry and use cellular or mobile phones.
The availability, accessibility, simplicity and the sheer convenience of this revolutionary medium of direct inter-personal communication has removed not only geographical barriers but also the prohibitive barriers of poverty and illiteracy from the communication chain.
That alone should explain why today one can find the business executive, the fishmonger, the student, the lawyer, the herdsman, the farmer and the street hawker all using mobile phones.
The "txtNpay" (pronounced text-n-pay) Platform
One incredibly innovative application of the mobile phone technology is its use for the provision of financial services – a potential which Afric Xpress, has exploited and incorporated into its high-tech electronic payment system and which the company says is about to turn every mobile phone user's handset into an -electronic wallet".
The same website http://mobilemoneyafrica.com/?p=3598 estimates in 2015 709 million mobile money subscribers in emerging markets.
According to a new research report by Berg Insight, the number of mobile money subscribers in emerging markets is forecasted to grow from 133 million users in 2010 at a compound annual growth rate (CAGR) of 40 percent to reach 709 million users in 2015.
What does all this mean?
I believe in less than ten years we will not have anymore paper or coin money as common used currency. We will still collect coins but many stores will not anymore accept cash. We will not anymore use our plastic credit cards. We might have them as backups in case our phone lost power.
This sounds all great but the impact is big. As an example because cell phones can tape videos, flip camera which was the hit 3 years ago does not exist anymore. Minolta camera devision got sold to Sony.
There are over 350,000 ATM's across the USA. Bank of America has over 16,000 by itself. All these ATMs will go away in less than 10 years. This will wipe out a whole industry.
Around 640 million credit cards are in circulation in the United States with about $750 Billion and $800 Billion in credit card balances based upon Federal Reserve figures (source
cardratings.com
).
Multiple thousand people who are involved in producing credit cards will lose their job.
Most of the leading PC makers are not leading smart phone makers.
Top ten smart phone manufactures:
Top 5 PC manufactures 2009:
Only Apple is in the both lists, and NEC is the other Compnay which plays in both groups a role.
Acer and Toshiba might not exist anymore in the year 2020.
The smart phone changes a lot, not only that we carry less things with us, but other things will go away which are small things but can have big impact. Cars will not have anymore locks. Doors to apartments and houses will use the smart phone instead of a key and lock. Many in this industry will go away.
ATT, Verizon, Orange etc will not sell anymore minutes only data plans, they might even not offer even data plans because wifi is everywhere. They might be now wifi providers and nit anymore cell phone carriers.
No newspaper will have printed coupons. All coupons will be digital and personalized to our needs. In 2009 were almost 360 billion coupons in circulation. A whole paper and printer industry will go away.
In the last two years Americans bought 20% printers than in the years before. With the smart phone on hand there is no need to print something out. Most of the smart phones have GPS which is better than any street map printed. Eventual we will have almost no printers.
Garmin report end of 2010
The continued decline in consumers buying GPS navigational devices for their cars and trucks led Garmin Ltd. to miss Wall Street expectations for the third quarter and lower its financial expectations for the full year.
Garmin sold 19% less devices than the prior year.
Smart phones are killing GPS devices. In three years we will not have commercial GPS devices in our stores.
Smart phones are game changers for me, they kill many industries and I hope all this companies are aware of it, that they can rethink their business. I would not prefer to see hundred of thousands people unemployed because nobody did see the smart phone period come.
- Posted using BlogPress, please follow me on twitter @schlotz69