Apple did recently discontinue Final Cut Pro an expensive video editing software. Final Cut Pro was $999 but seemed to have a big fans. Final Cut Pro got replaced with Final Cut Pro X a much cheaper version for only $299 (with compressor and motion $399) and completely redesigned. There were many complains in the internet about this move, because the new version, which is only online through the app store available, has much less functions and is not as compatible to different camera systems than the predecessor.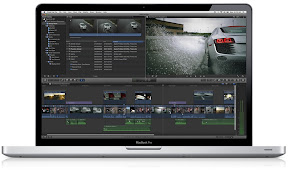 The complains were so big that Apple even released now a
FAQ
for Final Cut Pro X.
One of the biggest concerns is that old Final Cut Pro projects can't be opened in Pro X.
A lot of people are wondering if Apple did not consult enough their user base to find out what functions are really important or that Apple is just arrogant and did ignore their consumers. Others are saying Apple did the same mistake like with iMovie and it took 2 years till iMovie was as good as before they totally redesigned it.
I believe (as sad it is) that Apple was completely aware of how many active professional users are using Final Cut Pro. Apple saw that there are only limited buyers of their system which competed with Adobe Premiere Pro, Sony's Vegas and Pinnacle Studio Pro. They did want to create a new architecture to support new technology and maybe they did the math and came to the conclusion that rebuilding a new app target to semi professional video editing for just $299 will get much more users than a $999 expensive application.
Video taping devices are getting cheaper and better. Even certain smart phones (including the iPhone) can tape good video.
The new Final Cut Pro X is perfect for consumers who started to edit a lot of videos with iMovie and now need something which can do much more. The new Final Cut Peo X looks great and is easy to navigate if the consumer used iMovie before.
Apple would need to sell 4 times FCP X more than the predecessor but I believe with the much lower entry price it is easily achievable. Plus the software is still good enough for video editing projects for web and to be honest there will be much more need in the future for such projects than 8mm videos.
Adobe did react ad did cut their
Premiere Pro price into half
(to $399) to get some of the user base to Adobe.
Apple will not care as long my assumption is correct that Apple wants to go mainstream with the Final Cut Pro X.
I am a hoppy videographer, but I was never willing to pay for my software $600 to $1000 but now with FCP X. I am one of the new Final Cut Pro X users and I can tell that doing projects with it, is ten times more fun than with iMovie.
Apple made a few hundred people very unhappy, but I am sure many thousand will be happy to have such professional video editing software for under $300. I am pretty sure in less than 24 months FCP X will be as good as Final Cut Pro, because one thing we learned from Apple. at the ed they listen to their consumers and will eventually bring many new features in the future to satisfy their old user base. Plus Apple is soon releasing an API and we will see many cool plugins.
- Posted using BlogPress, please follow me on twitter @schlotz69